Computer Assisted Cognitive Behavioral Therapy CCBT
Clinical Psychology
Evidence Based Therapies
Clinical psychology is the study of identifying and treating mental disorders. Scientist have been studying mental disorders for many decades. Many treatments and therapies have been developed over time and put through rigorous research. This research includes conducting clinical trials and comparing the effectiveness of therapies against medication. One of the most effective classes of therapies developed is Cognitive Behavioural Therapies.
---
Cognitive Behavioural Therapy
CBT
Cognitive Behavioural Therapy or CBT for short is psychotherapeutic approach for improving mental health. CBT has been shown to be an effective form of treatment for a wide variety of mental disorders including depression. It teaches you techniques that help you manage your thoughts and encourages you to participate in activities that improve your mental health. Research has shown CBT to be as effective as medication in some cases. CBT has better long term effects than medication, because it teaches you coping mechanisms, which prevents relapse.
---
Computer-Assisted Therapy
CCBT
More recently researchers have studied the effectiveness of delivering CBT through computers, called Computerized CBT or CCBT for short. The research in this domain has been promising and shown to be effective for mild to medium cases with or without therapist intervention. We have developed simple and easy to use programs based on this approach that you can complete on your own online, we call this Interactive Therapy (also known as Computer-Assisted Therapy).
---
Interactive Therapy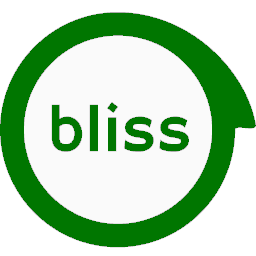 Bliss
Bliss is an 8 session interactive therapy program for depression that you complete on your own. The program is delivered online through this website, so you can access it at anytime, from anywhere, and it is completely confidential. It teaches you the core concepts of cognitive behavioural therapy through fun interactive sessions. Each session trains you on techniques that have been shown to be effective at improving your mood and mental health.