About Us
About Us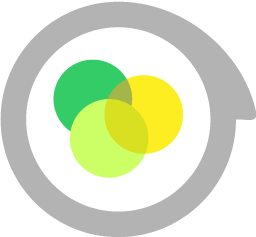 Dedicated to making effective mental health services accessible to people around the world.
Our Story
We are a not-for-profit that believes mental health services should be accessible to everyone. 1 in 5 Canadians (1 in 4 globally) suffer from mental illness every year and the majority of them donât receive the help they need. Shortage of trained professionals, regional disparities in availability of services, cost, and the social stigma associated with mental health are preventing people from seeking help.
A new medium for the delivery of mental health services has emerged in labs around the world called computerized cognitive behavioral therapy (ccbt), delivering psychotherapies through computers.
In 2010 we set out to make mental health services more accessible by making this new form of therapy available online. After reviewing the academic research, writing an entire therapy manual adapted for an online setting, and building the website to deliver it all, we formed and launched CIMHS in 2013. We decided to make the organization a not-for-profit and operate it as a social business, after all such a solution should remain in the hands of the public.
Our Team

Kasra Zokaei - Founder and Executive Director
Bridging the gap between psychology and technology, Kasra has expertise in both fields and is responsible for leading CIMHS and developing our solutions. He graduated with a degree in Computer Science and Psychology from the University of Waterloo. He has over 7 years of experience building and managing software products. He has written a thesis on using computerized cognitive training to improve decision making, worked in various psychology labs, operated mental health distress lines, and specialized in clinical psychology during his undergraduate career.

Josh Ernewein - Technical Director
As a seasoned software developer, Josh Ernewein provides expertise and advises us on technology decisions. He has extensive experience working with various web technologies and platforms and has built many web applications. Josh is a graduate of the Computer Science program at University of Waterloo.

Sara Zokaei - Design Director
Creative and enthusiastic, Sara Zokaei is responsible for designing the visual graphics and branding of our products. Her passion for designing innovative solutions for any challenge and keen eye for details has been instrumental in her experience as a designer of digital and physical products. She is a graduate of Carlton Universityâs Industrial Design program.

Julia Hanchard - Editor
Analytical with a flair for writing, Julia is responsible for editing our therapy manual and providing valuable feedback. Having worked in a variety of scientific labs, she has extensive experience with scientific writing. She has a degree in Biochemistry from the University of Waterloo, and active in the research field at the University of Toronto.
CIMHS Centre for Interactive Mental health Solutions

CIMHS is a not-for-profit organization with the mission to make effective mental health services accessible to people around the world. We create accessible, effective, and confidential computer-based therapy programs based on clinical psychology research and deliver these therapy programs online to help people improve their mental health.