Bliss Free Online Therapy for Depression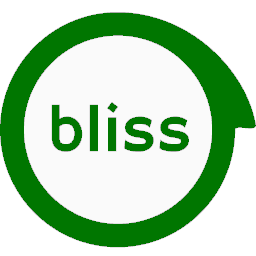 Bliss is an 8 session interactive therapy program for depression that you complete on your own. The program is based on psychotherapy treatment called cognitive behavioural therapy or CBT for short. CBT has been shown to be effective treatment for depression. The program is designed to teach you techniques that have been shown to be effective at improving your mood and mental health.
---
Interactive
8 Interactive Sessions
Each session contains an easy to understand interactive lesson that teaches you important concepts on how to monitor, manage, and improve your mood.

Illustrated Examples
Each concept is illustrated through examples, interactive questions, and brought to life through four fictional characters dialogue with a therapist.

Convenient Summary Sheets
All important information from each session is summarized in a simple one page summary sheet that you can review at anytime, or print for your own records.

Test Your Knowledge
Carefully crafted quizzes test your knowledge of important concepts that help your improve your mental health.

Monitor Your Mood
See how your mood changes throughout the program using the mood monitor.

Practice Techniques
Our simple worksheets help you learn and practice important techniques that can help you improve your mental health.

---
Accessible

Simple
Designed with everyone in mind, bliss is a simple and easy to use program that guides you every step of the way.

Convenient
Access the program online anytime, anywhere, and complete the program at your own pace.

Free to try
Try the program completely free, sign-up for a free account and get started right away!
---
Confidential

Secure
Protect your information with a secured account. Accounts are secured with a 128-bit encrypted password.

Anonymous
Sign-up and complete the program in complete anonymity. We don't collect information that can personally identify you.

Private
Any information collected throughout the progam will remain strictly confidential and will not be shared with any third parties.